Platform Transfer
2023-08-18
FAQs:
Q: Why I can't log in to my previous account and check my previous orders?
A: The new platform is out of connection to the previous database, but we exported all data for orders and saved it in our system. We will follow the processes and send you the shipping invoice in time.
Q: Are my previous orders invalid?
A: No, all past orders are valid, we are able to check your order history anytime by using previous order numbers. Any previous order-checking questions please contact us by email:
[email protected]
Q:
How to track my previous order? not made in the new platform?
A: Please send the previous order number directly to email or ask on online chat, and we will check the order status.
Q: Why Weare A move to a new platform?
A: Because we are looking for a sustainable and safe environment to avoid harassment.
Hi clients,
This is team weareanimecollectors,
We transferred our site to a new platform.
We are sorry for the inconvenience caused and the reconstruction of some functions. Due to the recent unstable market environment, previous platforms were unable to provide us with sufficient protection. In order to ensure the sustainable and stable development of Weareanimecollectors, we had to find a suitable and secure platform to avoid some purposeful disturbances.
Sorry again that there may be some database conflicts when transferring to the new platform, which may prevent your account from logging in and lead to previous platform orders can't inport to match with the new platform.
Please don't worry about your previous orders, as we have downloaded and exported the order data from the original platform. Please register a new account with the same email address as the previous platform. we will send you a shipping invoice when previous orders ready to ship
In order to match your previous order and arrange shipments faster. Please add a note of the previous order number and product information on the checkout page of your new shipping order.
For Example, add a note as "shipping for order#10133, Luffy BT studio"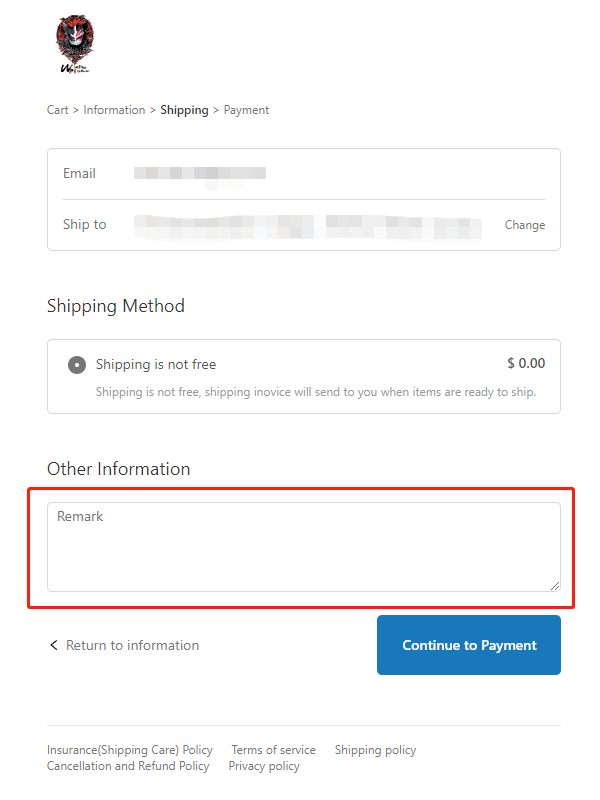 All previous orders are valid. If you cannot find the previous order confirmation email and need a list of your previous orders, please send a request to
[email protected]
. We will organize your order information and send it to you accordingly.
Team weareanimecollectors